FIFA Streets in Kerala: Craziness & admiration overloaded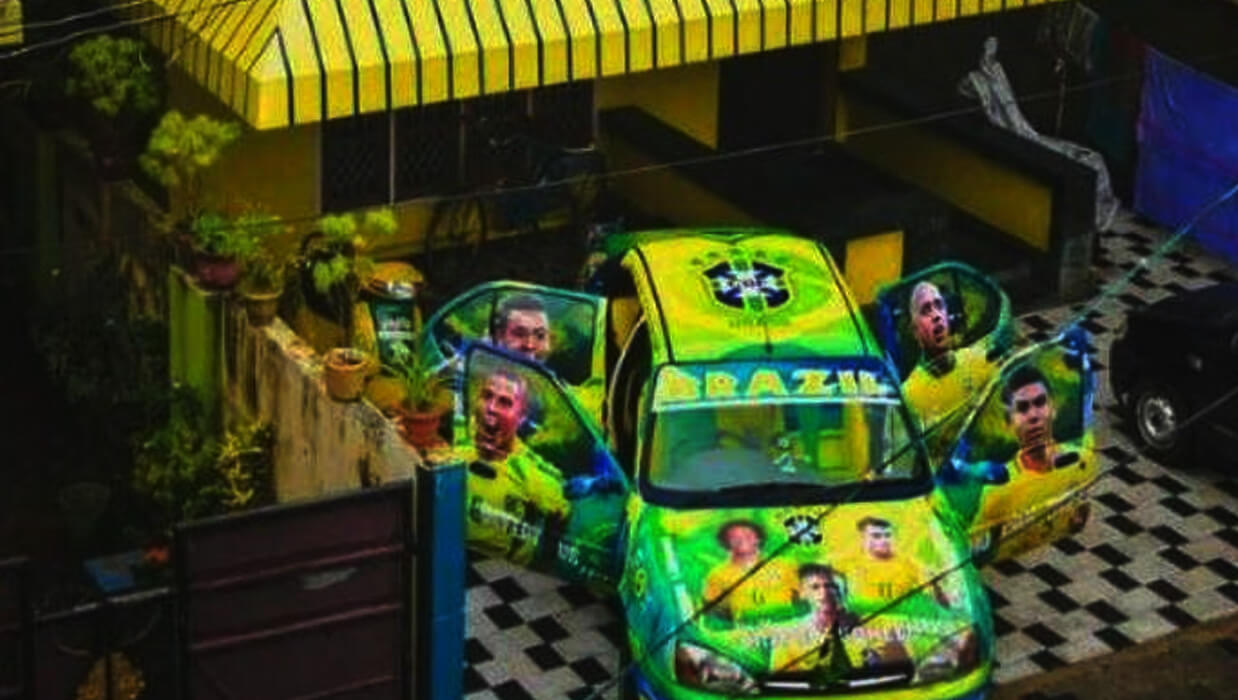 Its monsoon and we football fans of Kerala only care about one fever,'Football Fever'. It's nothing but vigorous worship of world's popular sport, Football. In cricket crazy India, our god's own country becomes football's own nation in every World Cup season.
From making cut outs, huge posters to painting houses, cars, bikes in colours of their favourite football teams shows how people are high in World Cup spirit. Kerala has made into the top list of Indian states which has crazy admiration towards football and World Cup.
Many images of Kerala streets covered with Argentina and Brazil team colours flying has become viral over social networks, well we could see that large crowd takes side of Brazil and Argentina while others support Spain, Germany, Portugal as well.
The same spirit Russia is devouring right now in middle of World Cup, maybe even more can be found in Kerala in this World Cup season, football mania has taken another level that a Brazilian fan in Kollam painted his home and car in Brazilian colours. Opposite streets taking sides, one poured in Blue and white meanwhile other transformed itself into yellow sea.
North regions of Kerala owns major 'footballism', even rivalries between fan groups takes place now and then. Even under threat of Nipah virus people do take everything positively, kicks off every pressure and continues with their football madness.
World Cup season is not only about football insanity, but a season of unity and togetherness where people from every corner regardless of religion, region, social class sit together infront of a large screen, flaunt flags of their team and roar out their excitement.